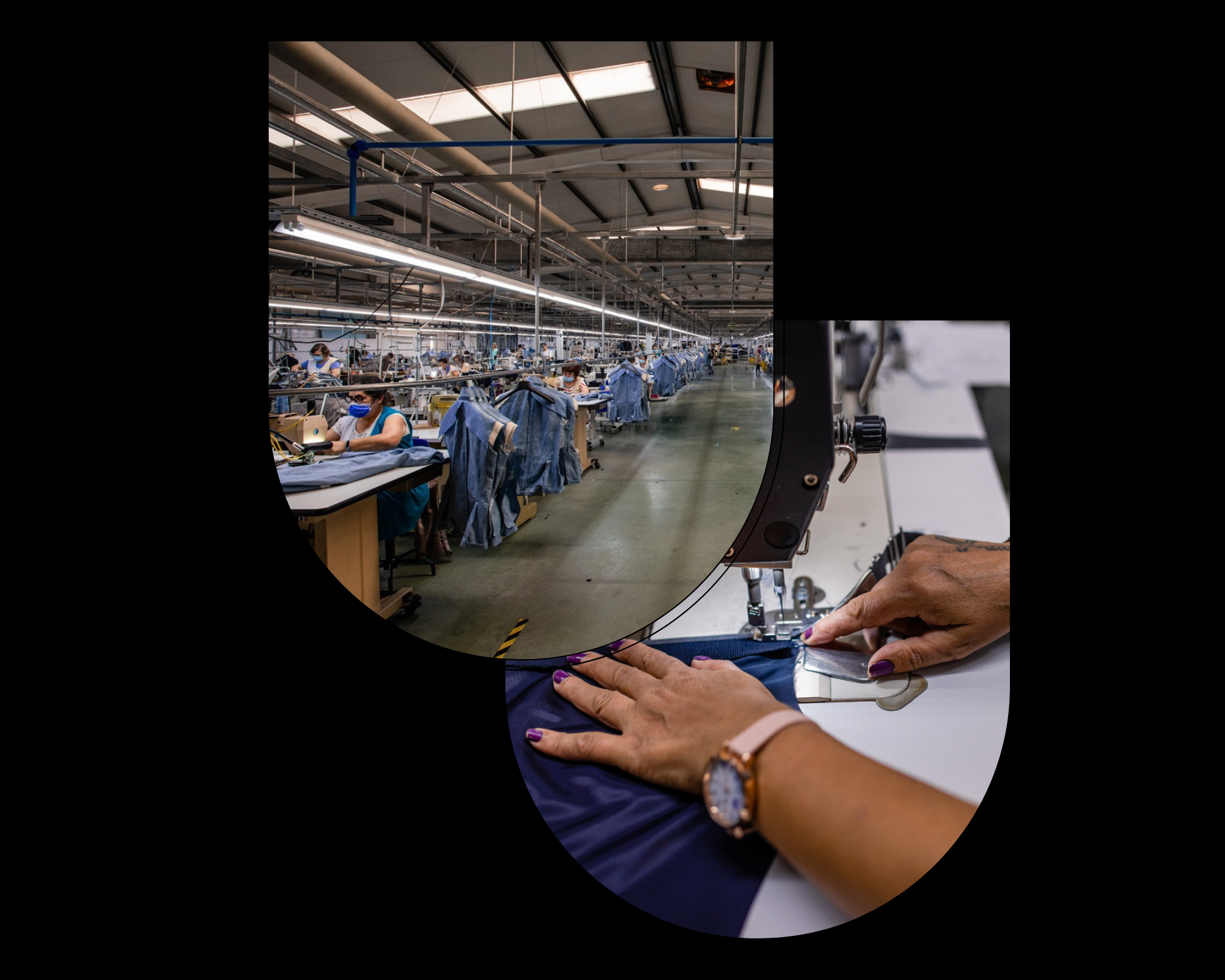 Quality, prestige
and profissionalism
Reborn on September 11, 2017, AMMA 1981 is a clothing factory headquartered in the Industrial Area of Relvinha in Arganil.
With a focus on the exercise of an activity that creates value for the customer, and a business model focused on quality and flexibility of production and delivery, AMMA 1981 is committed to respond the needs of its customer, with competitive and differentiating solutions. Thus AMMA 1981, with 165 employees working on two versatile production lines, capable of working series production, as well as smaller niche, given our flow-shop and job-shop distinct production layouts. This allows us to produce jackets and pants in series production as well as one piece productions, like our made to measure suits.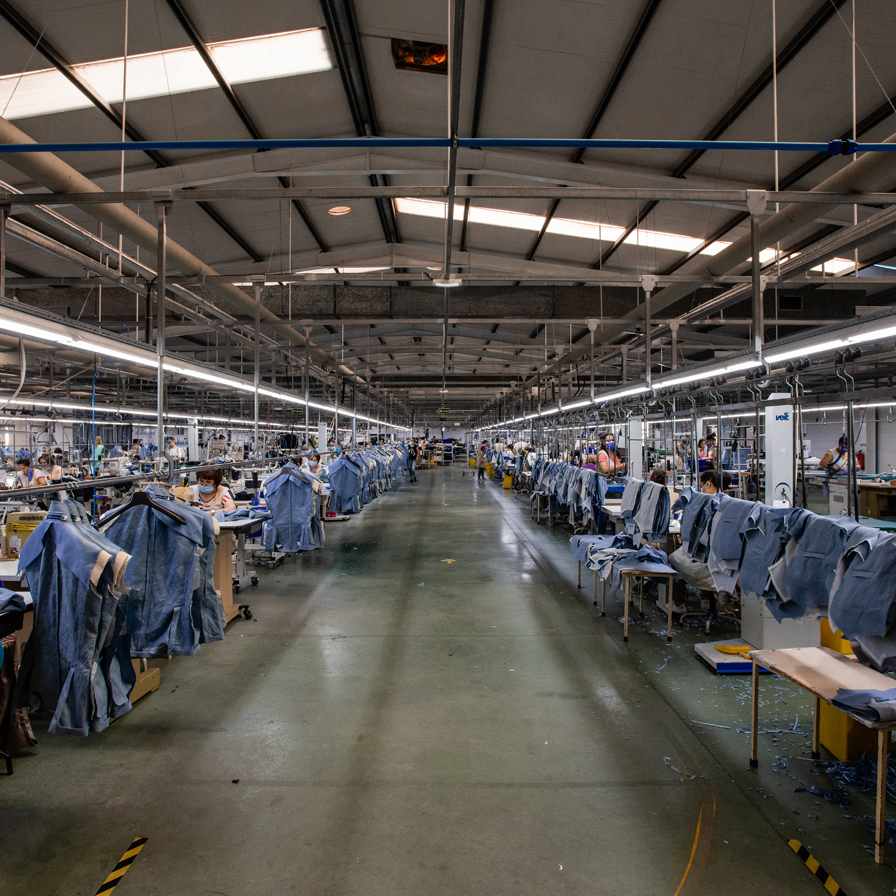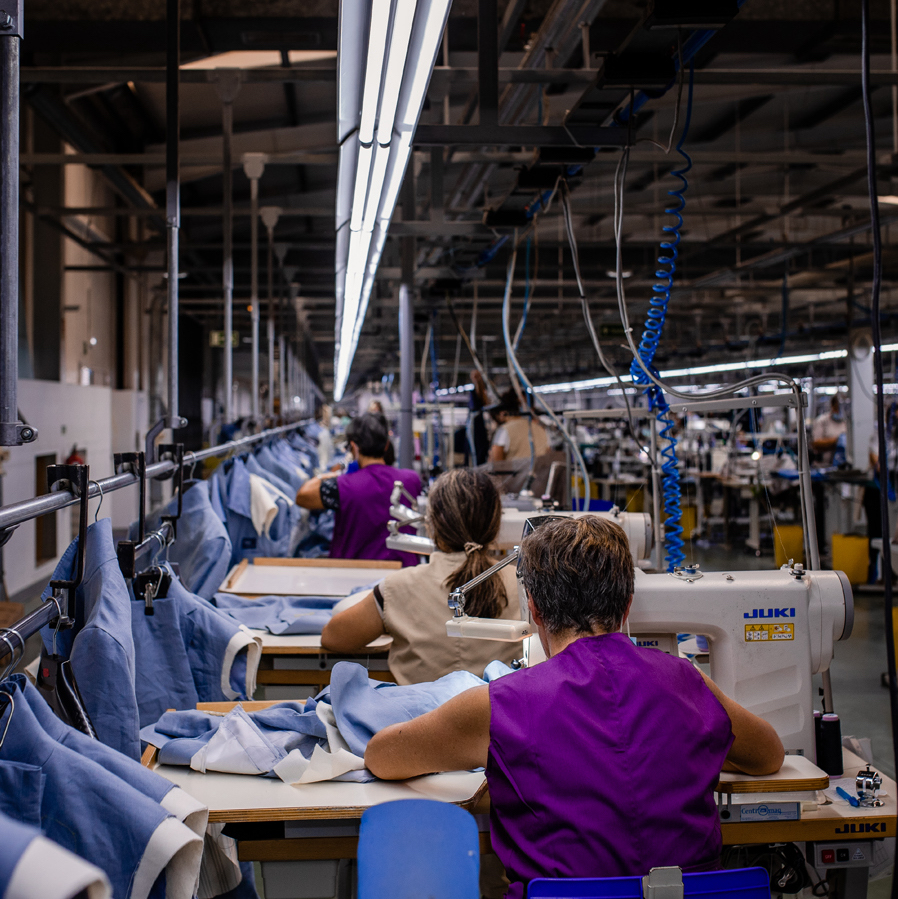 AMMA 1981 has a made-to-measure suit service, offering a personalized experience to each customer, where it is possible for the fabric and all the ornaments to be chosen according to the personal taste of each one. The process starts with a professional who records all the measures, gives personalized advice, and follows up until the end. We also guarantee the delivery of a unique custom-designed suit in just 2 weeks and at highly competitive prices.
Do you want to know more about our services?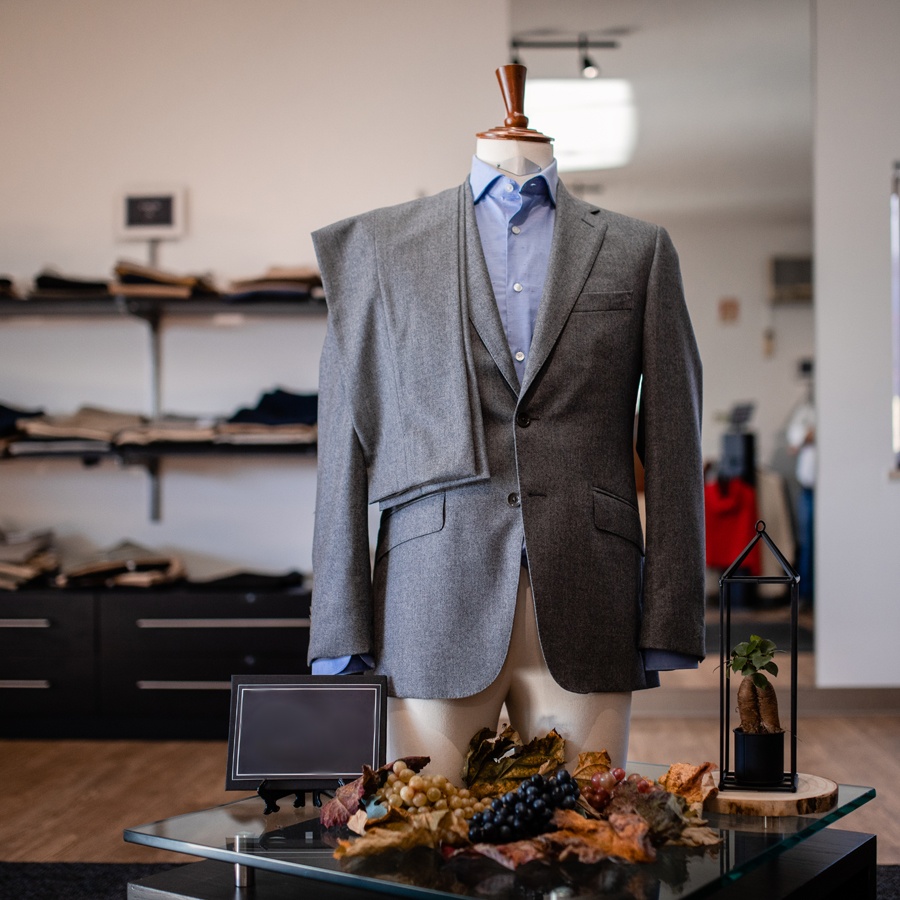 We work with the best fabrics and the best professionals in confection. Men's suits, trousers, shorts, jackets, blazers and overcoats.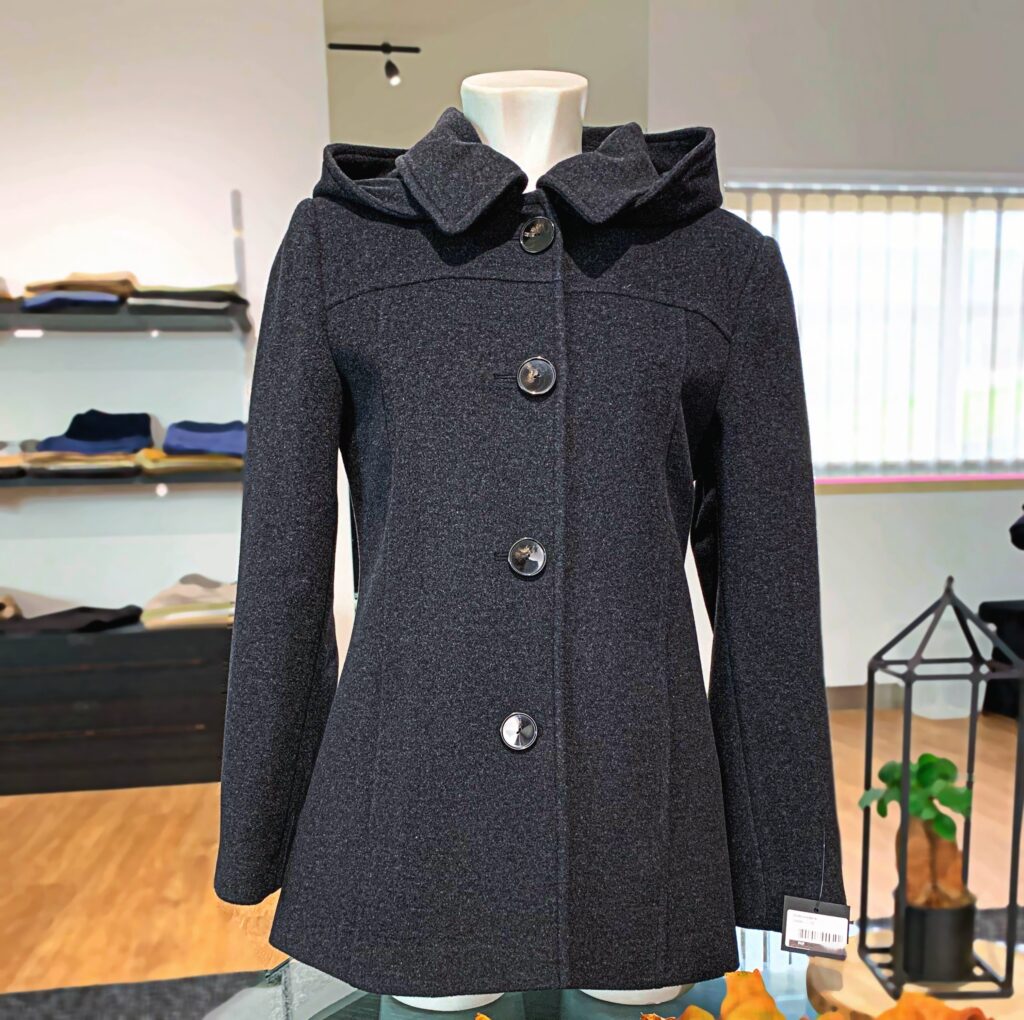 With the same accuracy and dedication, we make coats, blazers, overcoats, trousers, skirts and shorts for women.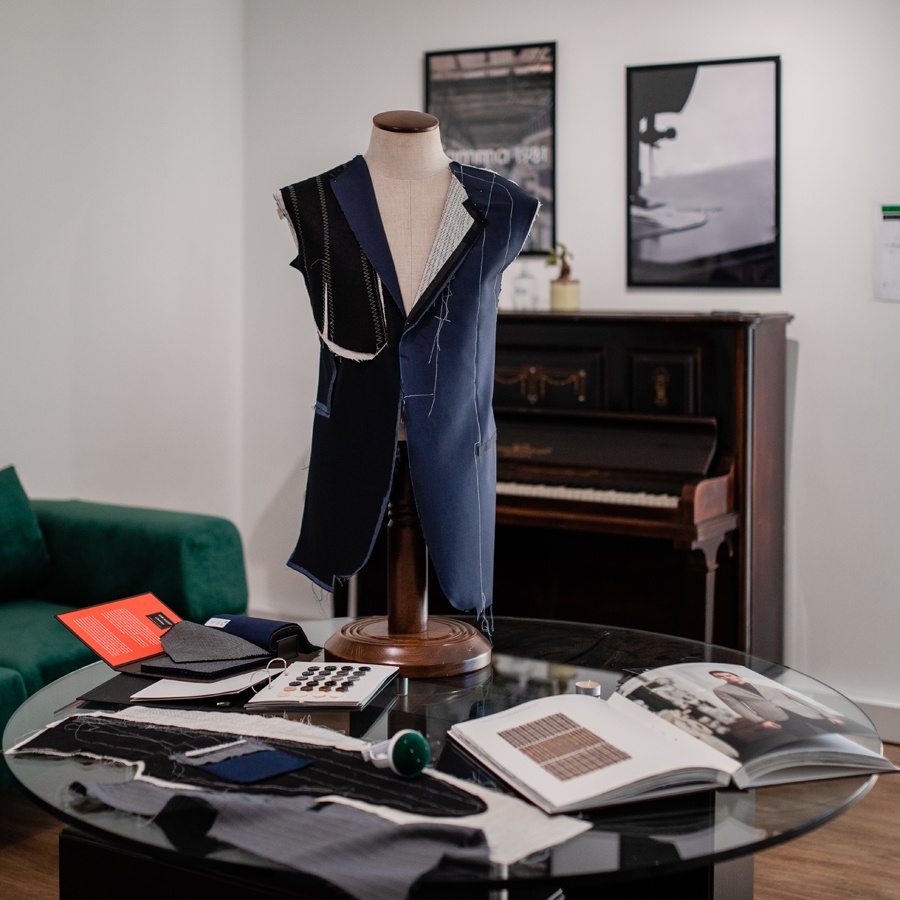 A suit designed and chosen by you down to the last detail.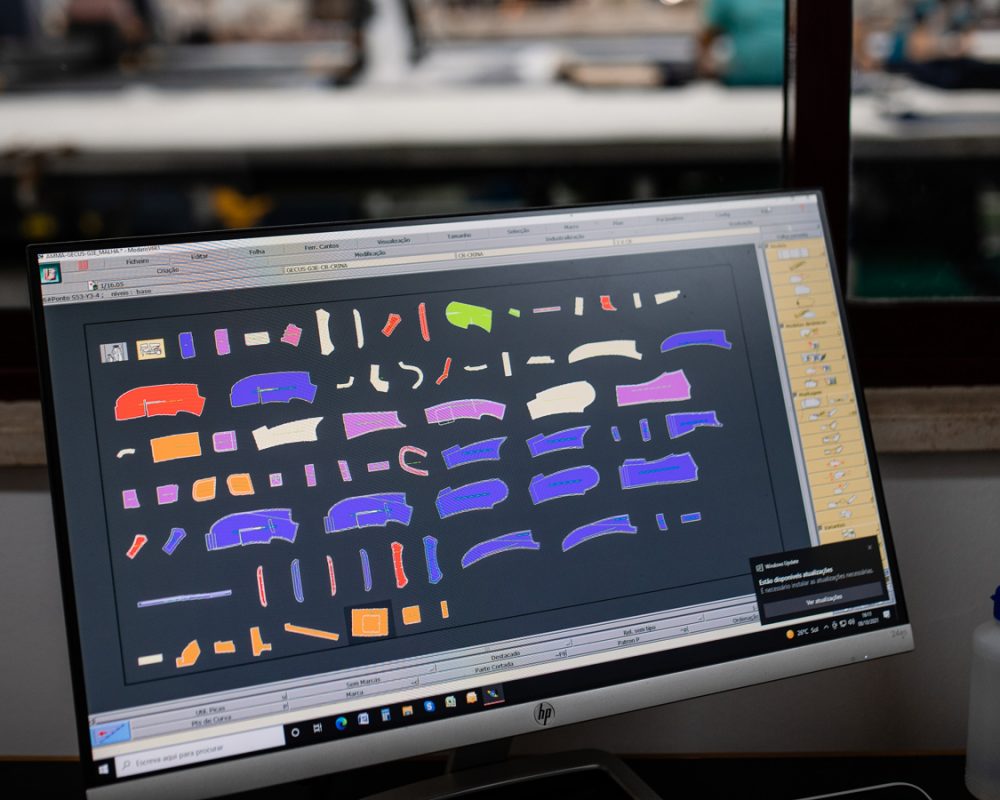 Modeling comprises the elaboration of the molds to be made. First, the model is molded in the base size and, subsequently, the grading of each of the molds that make up the model and their sizes is made.
After that, the prototype is made, which will correspond to the piece that will be produced. This allows us to verify the best options in terms of materials and possible adjustments.
The cutting sector is fundamental in the production process, in order for this to be done quickly and efficiently. Our team of professionals has at your disposal the best equipment to provide the best product quality in cutting, and precision in the measures of each piece.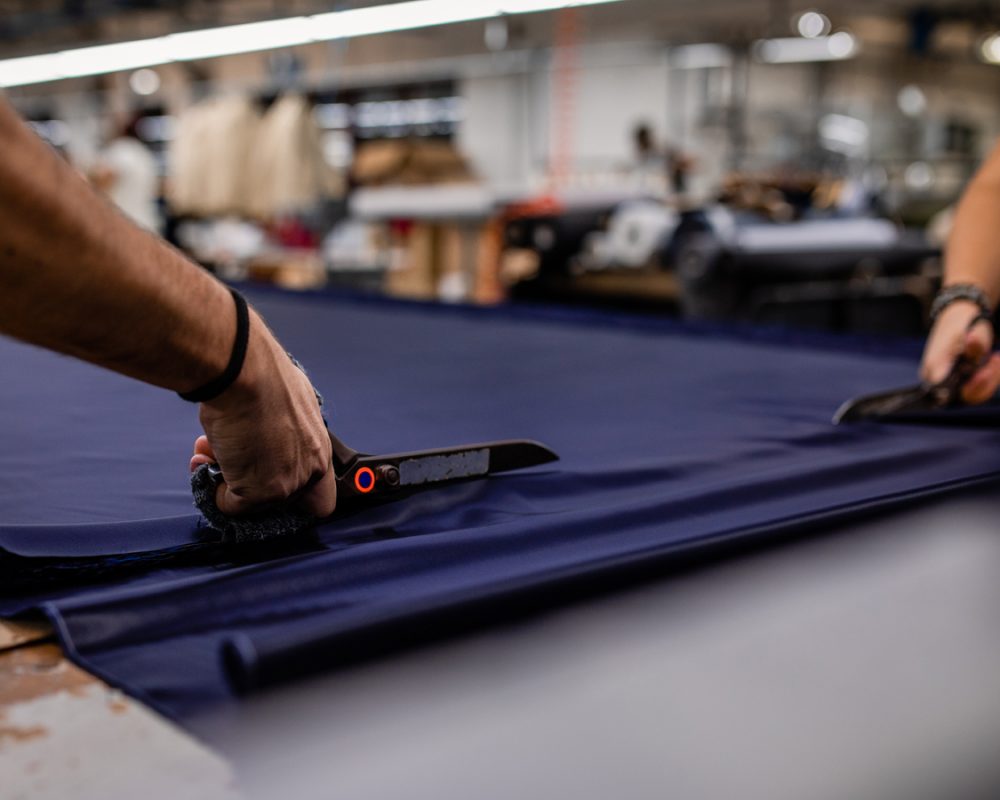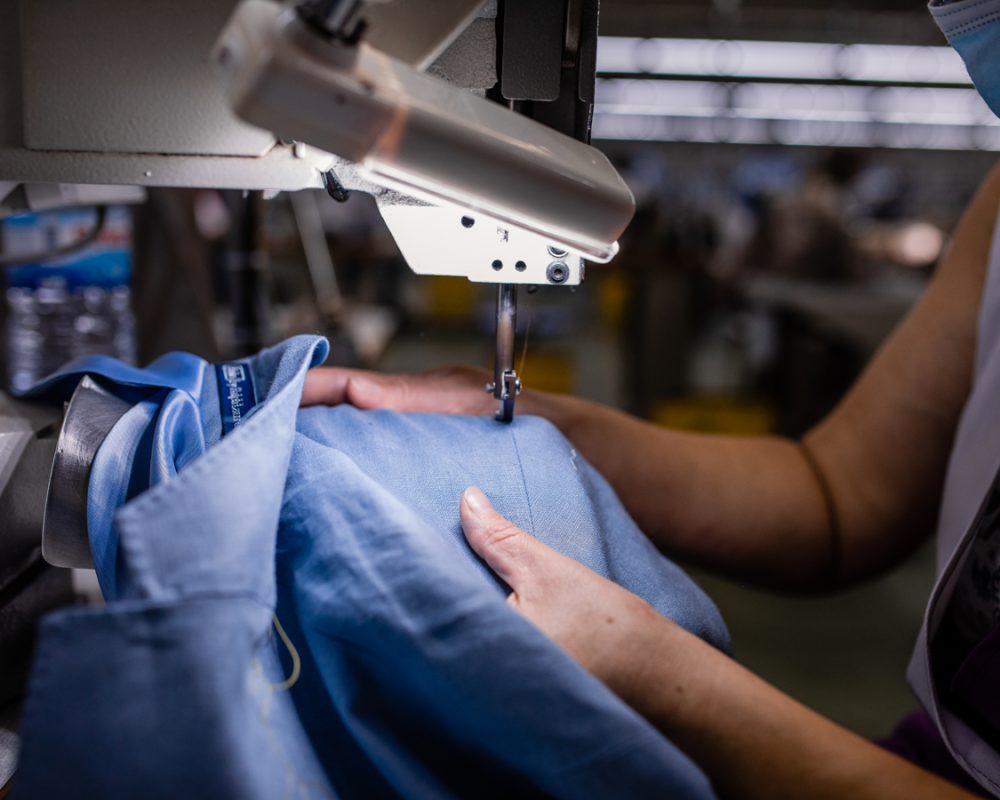 A AMMA1981 faz a sua produção em confeção própria através da melhor tecnologia e equipamentos do mercado, do profissionalismo e conhecimento profundo dos colaboradores, alcançando, deste modo, o mais alto nível de qualidade dos produtos, desenvolvendo todas as peças garantindo os seus objetivos e parâmetros de qualidade ou dos seus clientes.
The finishing is fundamental in the final aspect of the product where the various components are analyzed in detail: measurement control, production quality, control of accessories and applications, and many others. The pieces are supervised and checked to guarantee their quality.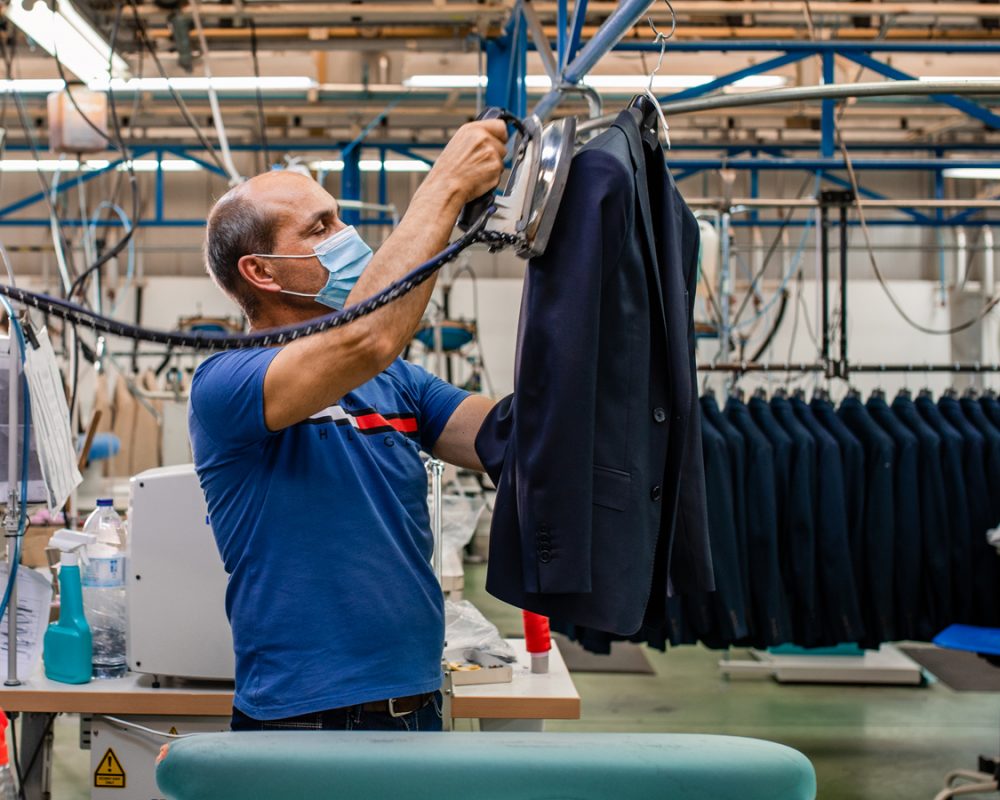 With a lot of experience and know-how in the textile market, we have the pleasure of working with several prestigious brands, being always committed to our quality and excellence. We work with the best materials, optimize our production methods with the latest technology, and offer quality solutions in order that all the products we produce are of excellence.
We work with the best for the best.
Experience and know-how in textile and clothing sector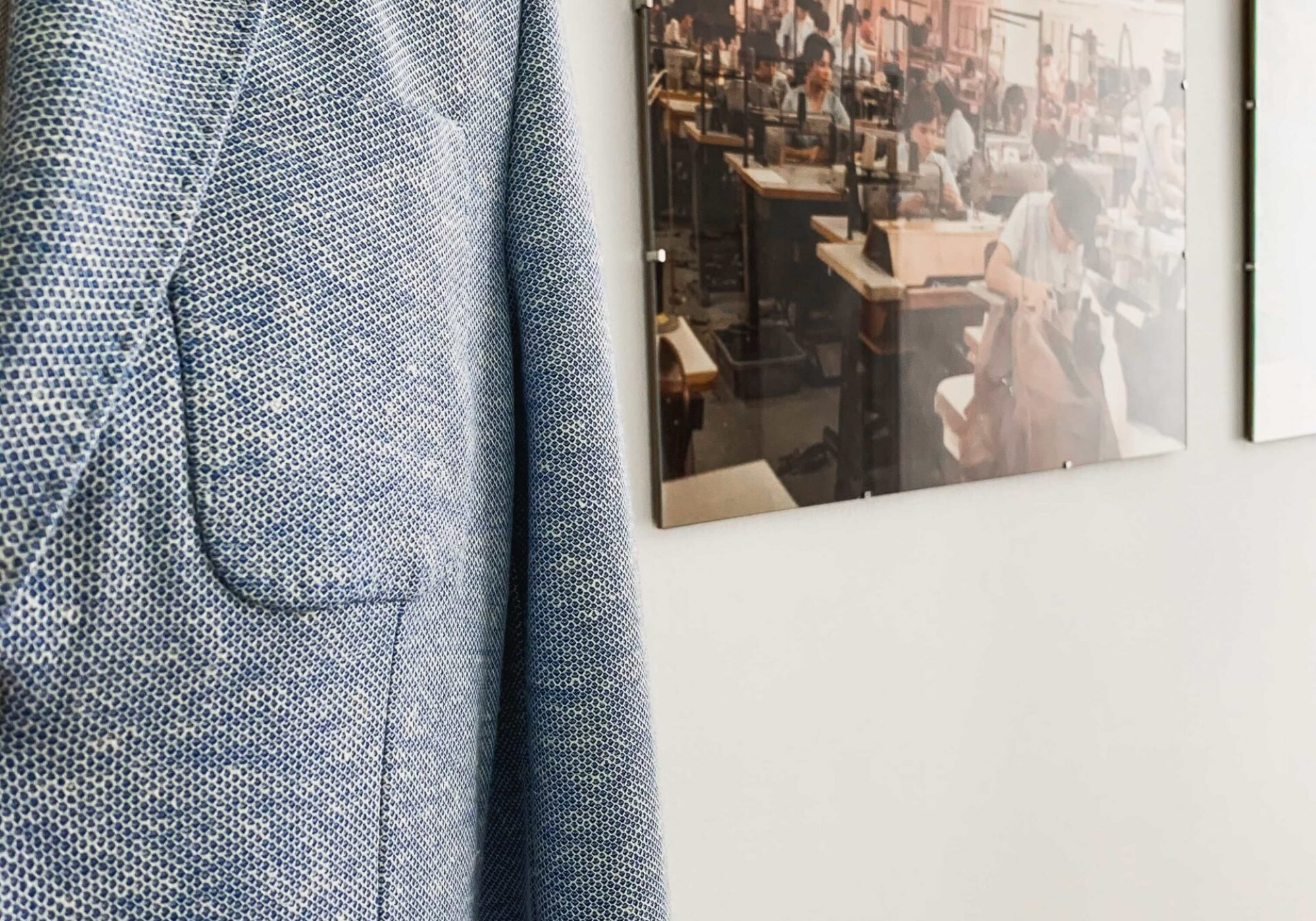 We intend to offer products made entirely in Portugal, assuring a high quality level. From coats and overcoats for men and women, to chinos and shirts, we want to be the producers for all those who choose the quality and national manufacturing.
AMMA 1891 pretends to guarantee all the stages of the production process, developing the best manufacturing processes and using high quality of raw materials, joining the best production technology to creativity, generating value, guaranteeing quality, character, social and environmental sustainability. With a dedicated team and an excellent know-how we put all our efforts to maximize the quality levels of your textile products and solutions.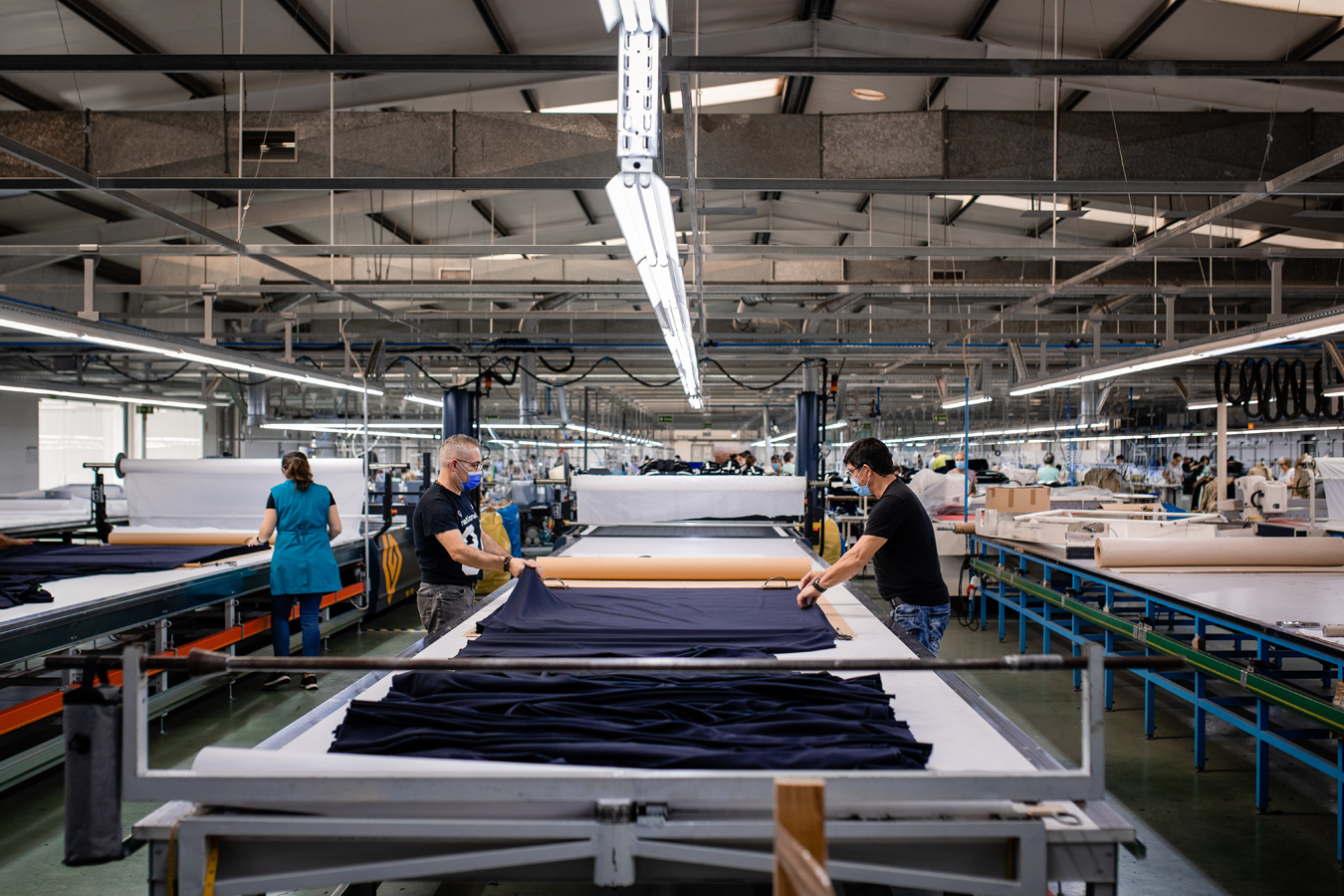 Zona Industrial
da Relvinha
3300-416 Arganil